Ofsted and Performance Results
Ofsted
Grazebrook Primary School is proud to be rated Outstanding by Ofsted.
Our most recent Ofsted inspection was conducted in February 2012. The report from the inspectors can be found below:
Please find any additional Ofsted activity, reports or ratings on the Ofsted website.
Performance Results
We take great pride in the results and achievements of our school. We consistently perform at a level higher than that of other schools in the borough. This table displays our most recent results: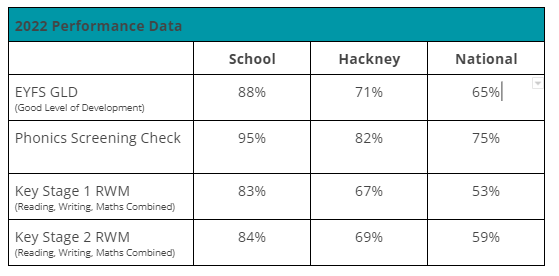 Please visit our page on the Compare School Performance Service website. Here you will find more detailed explanations of what these results mean. You can compare our performance results with other primary schools on the School and College Performance Tables.